COVID-19, Malaria and IVCC
6th April 2020
READ TIME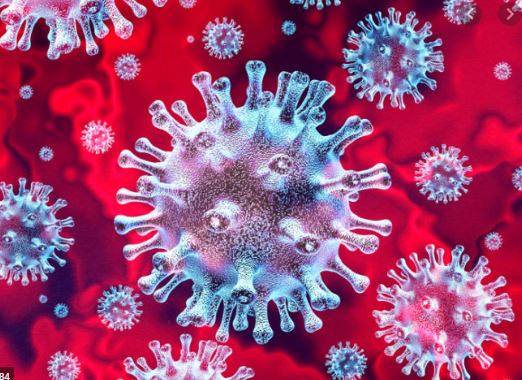 As the world grapples with the COVID-19 pandemic, there is a renewed awareness of the devastating effects of infectious diseases and the need for robust health and surveillance systems. COVID-19 is testing the resilience of these systems around the world and is now moving into resource-limited settings, where its impact could be even more devastating. Malaria-endemic countries across the globe have reported cases of COVID-19 and 37 countries in Africa (which carries more than 90% of the global malaria burden) had reported cases by 5th April 2020. Efforts to limit the spread of COVID-19 are necessary to allow health care systems to continue to serve their communities during this crisis.
At the same time, these efforts must not compromise access to life-saving malaria prevention, diagnosis and treatment services or threaten to reverse decades of hard-fought progress against malaria. Experience from previous disease outbreaks has shown the disruptive effect on health service delivery and the consequences for already vulnerable populations. COVID-19 is not the first reminder of the potentially delicate balance of global health challenges (Swine influenza in 2009, Ebola in 2014 and Zika virus in 2015) and it won't be the last, although somehow it seems we forget and move on so quickly. Recognising this balance, the World Health Organization (WHO) has underlined the critical importance of continuing malaria prevention at this time. Ensuring access to vector control tools and products is an important strategy for reducing the strain on health systems. These vital tools include insecticide-treated nets (ITNs) and Indoor Residual Spraying (IRS) – which have been responsible for more than three quarters of averted clinical cases of malaria in the past 18 years.
In recent days, there have been reports of the suspension of vector control programmes in several African countries due to COVID-19. The WHO strongly encourages countries not to suspend the planning for or implementation of vector control activities, whilst, of course, taking all necessary precautions against spreading infection. There are also disruptions in the supply chains of essential vector control interventions, resulting from lockdowns and from a suspension of the importation and exportation of goods in response to COVID-19. Coordinated action is required to ensure the availability of these tools for the people who need them most and we are committed to contributing our expertise and networks to this end.
At IVCC, our vision is a world free of insect-borne disease, where lives are saved, and prosperity increased. Our strategy to reach this goal is to deliver a comprehensive toolbox of resistance-breaking vector control tools and to maximise their impact through market access interventions. During this time, we will continue to work in partnership with colleagues across the global health community to see this happen. The COVID-19 pandemic has demonstrated once again that we do not have all the tools needed to tackle infectious diseases and so, if anything, more innovation than ever is essential. Current investments in malaria are saving hundreds of thousands of lives and preventing millions of cases per year. This is significant progress but too many people continue to suffer and die. In 2018, there were an estimated 228 million cases of malaria worldwide and an estimated 405,000 deaths – of which two thirds were children under five in Africa. As long as malaria exists, it threatens the poorest and most vulnerable and has the potential to resurge in times of public health crises – like the one we are facing now.
Against the backdrop of COVID-19 it could be easy for malaria to be forgotten by the international community and for vital resource allocation to suffer, so we are incredibly grateful for the continued support, guidance and work of all our funders and partners. In recognition of the importance of not taking our foot off the pedal with malaria eradication, our funders have encouraged us to continue to support partners through the challenges of COVID-19. It is difficult to apply blanket rules but we are taking a flexible and pragmatic approach to adjusting workplans and contracts to ensure the continuation of delivery of programs; supporting reasonable costs to ensure that essential resources and expertise remain in place; and considering, in good faith, requests to re-profile and revise project budgets, timelines and milestones. It is due to this commitment by us all to stay the course, even in these unprecedented times, that we will reach a malaria-free world.
Our thoughts remain, always, with people in malaria-endemic countries, our partners globally and our colleagues – we hope that you stay safe and well, and remain committed to playing our part in that.