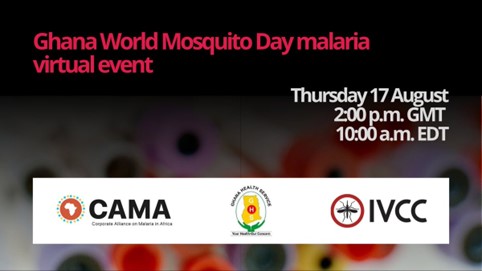 17 August 2023 - 17 August 2023
Virtual Event
Ghana plans to eliminate malaria by 2030. The private sector is part of the story. Join a virtual event to hear how industry leaders and experts from Ghana's National Malaria Elimination Programme (NMEP) are working to achieve zero malaria countrywide.
Co-hosted by CAMA, IVCC and Ghana NMEP.