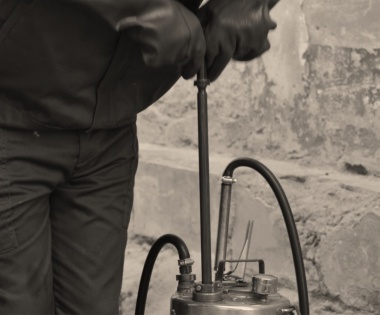 The NgenIRS project, funded by Unitaid(link is external), assists country and implementation partners to procure 3rd generation IRS insecticides at lower prices. This results in our partners protecting more people.
The Global Fund(link is external) supported AngloGold Ashanti Malaria Control Programme(link is external) (AGAMal) is a NgenIRS implementation partner who works closely with the Ghana National Malaria Control Programme(link is external) (NMCP) and PMI VectorLink(link is external) to protect at-risk populations in Ghana. This year, in addition to covering communities living in risk areas, all prisons in Ghana will be sprayed by AGAMal with a 3rd generation insecticide, SumiShield® 50WG(link is external). The 10 day campaign will result in the spraying of an estimated 13,707 structures.
The partnership between AngloGold Ashanti and the Government of Ghana is a good example of the success of a public private partnership to improve health and prosperity in Ghana.
Click on the link to read more.. https://www.graphic.com.gh/news/general-news/anglogold-malaria-control-programme-starts-spraying-prisons.html