IVCC and Duke University welcome major new financial incentive for vector control product innovation
30th December 2022
READ TIME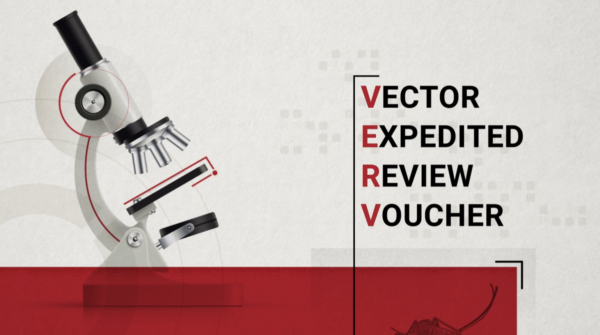 News Release
Date issued: 30 December 2022
In a major step forward for vector borne disease control, the Vector Expedited Review Voucher (VERV), championed by IVCC following a policy proposal by Duke University, has been signed into US Law. IVCC and Duke University began work on VERV in 2015.
VERV is modelled on the US Food and Drug Administration's Priority Review Voucher program legislated in 2007 (Sec. 524 FDA Amendments Act), which offers a priority review of a second product as a reward for new treatments targeting selected diseases. The Vector Expedited Review Voucher offers registrants of vector control tools a similar financial incentive, a voucher, in reward for registration of novel public health insecticides that can combat malaria and other vector-borne diseases.
Nick Hamon, CEO of IVCC said: "Keeping the private sector engaged in the discovery and development of new technologies to combat malaria and neglected tropical diseases is essential.  However, due to high development costs, the risk of market failure and the time it takes to bring a new product to market, incentives are limited. The Vector Expedited Review Voucher is a game changer. It will provide a financial incentive for public health insecticide development which hopefully will continue to secure and sustain product innovation into the future."
The VERV rewards the manufacturer of a new public health insecticide with a voucher to receive an expedited registration review of a second, more profitable product. Getting the second product to market faster generates market value for the manufacturer which helps mitigate the investment losses typical in public health insecticide development. A registrant can also sell the awarded voucher.
Jeffrey Moe, Adjunct Faculty of the Duke Global Health Institute, a co-author along with other Duke faculty proposing the PRV programme and the new VERV added: "PRV has had a positive impact on the development of treatments with limited profitability for neglected tropical diseases, rare paediatric disorders and, more recently, medical counter measures. The Vector Expedited Review Voucher programme can, like PRV, stimulate the development of innovative vector control solutions to help us better control, and hopefully eradicate, diseases such as malaria."
IVCC, Duke University and stakeholders will continue to work with the US Environmental Protection Authority (EPA) as it develops and implements the VERV programme to stimulate investment in new public health insecticides and products for the control of vector-borne diseases.
–ends–
For further information contact:
Chris Larkin, Director of Communications and Operations
+44 (0)7712 402498
Note to editors:
Further details about the Vector Expedited Review Voucher (VERV) are available on:
www.ivcc.com/vector-control/vector-expedited-review-voucher-verv/