IVCC attends UK parliamentary launch of the WHO's 2022 World Malaria Report
16th December 2022
READ TIME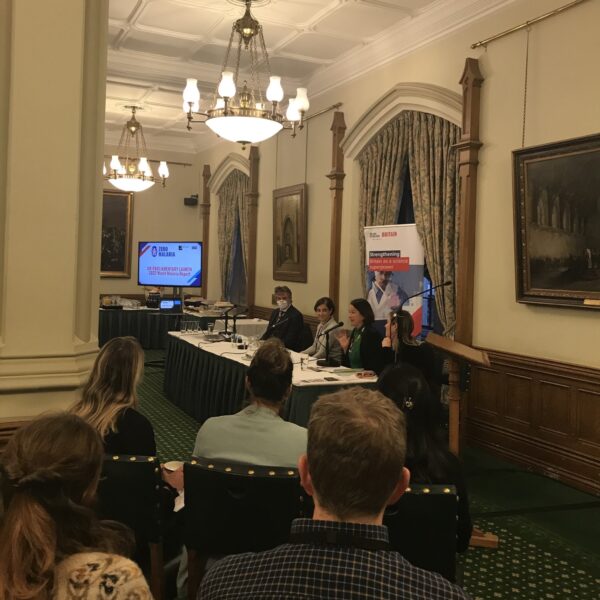 Earlier this week, Malaria No More UK and the All-Party Parliamentary Group for Malaria and Neglected Tropical Diseases, brought together a panel of experts and political leaders to discuss the recently launched 2022 World Health Organisation (WHO) Malaria Report.
Andrew Mitchell (MP), Secretary of State for International Development of the United Kingdom, opened the event, where he spoke about his advocacy for universal health coverage and the importance of vector control tools in the fight to end malaria. A panel discussion followed, with contributions from Dr Alastair Robb (contributor to the 2022 Malaria Report), Prof. Azra Ghani (Imperial College London), Serena Muki (Malaria No More Ambassador) and Catherine West MP. Key messages from the event are summarised in this twitter thread by Zero Malaria UK.
This week also, Baroness Liz Sugg addressed the UK House of Lords to highlight the findings of the 2022 WHO World Malaria Report and urged the government to stay committed to a thriving research and development pipeline. Watch the address via this link.
Image credit: Malaria No More UK.