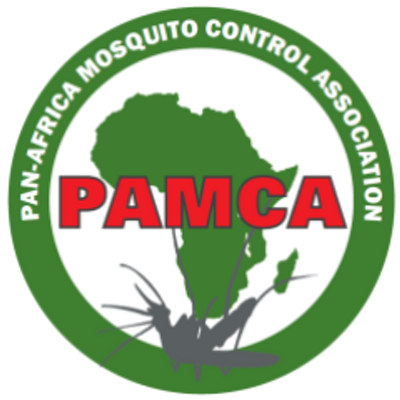 IVCC had a strong presence at this years' Pan African Mosquito Control Association (PAMCA) conference held in Yaoundé, Cameroon in September.  Derric Nimmo, Technical Manager IVCC, Allison Tatarsky, University of California, San Francisco, Malaria Elimination Initiative and RBM VCWG New Tools, New Challenges and Fredros Okumu from the Ifakara Health Institute, Tanzania, co-organised a symposium entitled 'Vector Control Innovations to drive progress in malaria and other mosquito borne disease control' with an outstanding list of speakers to support the symposium.
The symposium delivered the latest research on an ever-expanding toolbox of vector control tools and approaches and disseminated important findings to the PAMCA membership and wider malaria community to inform future research and implementation of vector control across the African continent.  It also made visible to national malaria programmes the diverse and high impact tools that can be integrated into countries' vector control response now or in the future.  Topics covered in this symposium were of significant importance to malaria burden reduction and elimination efforts and the control of other mosquito-borne diseases.
IVCC was a sponsor of PAMCAs 6th annual conference and exhibition
The session was co-chaired by Allison Tatarsky and Mercy Opiyo, Manica Health Research Centre, Mozambique, and ISGlobal, University of Barcelona.
Speakers at the symposium were:
Derric Nimmo, IVCC – Overview of the vector control pipeline and rational for an integrated vector management (IVM) response.
Ingrid Etoke, IVCC – The New New Nets project – project scale up and progress to date
Andrew Saibu, IVCC NgenIRS programme, and Richard Oxborough, Abt Associates– early results from PMI VectorLink rollout of 3rd generation IRS insecticides, Fludora Fusion and SumiShield.
Silas Majambere, Mosquito Consulting – Precision larviciding with drone technology and new longer lasting larvicides for Aedes and Anopheles control
Eric Ochomo, KEMRI/CDC – Ivermectin: results from IVERMAL in Kenya
Lina Finda, IHI – Spatial repellents: community-wide effect of transfluthrin-treated eave ribbons