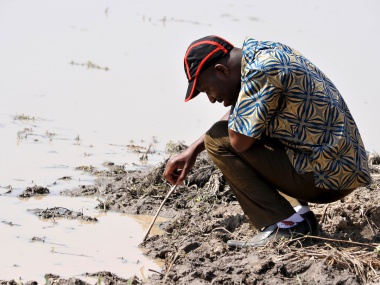 IVCC is delighted to support the inaugural "World Pest Day" launched in Beijing on 6th June 2017.
Initiated by the Chinese Pest Control Association and with the support of the World Health Organization (WHO), the Federation of Asian & Oceania Pest Managements Association (FAOPMA), the National Pest Management Association  in the USA (NPMA) and the Confederation of European Pest Management Associations (CEPA), the aim of the day is to raise awareness of the devastating impact of pests around the world.
Mosquitoes, are just one of many vector borne pests capable of carrying deadly diseases. Today, there are 2.5 billion people in more than 100 countries threatened by diseases such as dengue, yellow fever, chikungunya, schistosomiasis, dysentery and typhoid.
IVCC continues to develop strong ties with China.  In November 2016 Liu Qiyong, Director, WHO Collaborating Centre for Vector Control Surveillance and Management and current IVCC Board member, hosted a visit by IVCC CEO Nick Hamon to China CDC.  There they discussed novel vector control solutions for Aedes mosquitoes due to their widespread insecticide resistance in the region.   IVCC also invited China CDC to visit the Bill & Melinda Gates Foundation office in Beijing to advocate for China's continued investment in vector control projects.