Lady Lever Art provides Backdrop for Stakeholder Event
30th June 2014
READ TIME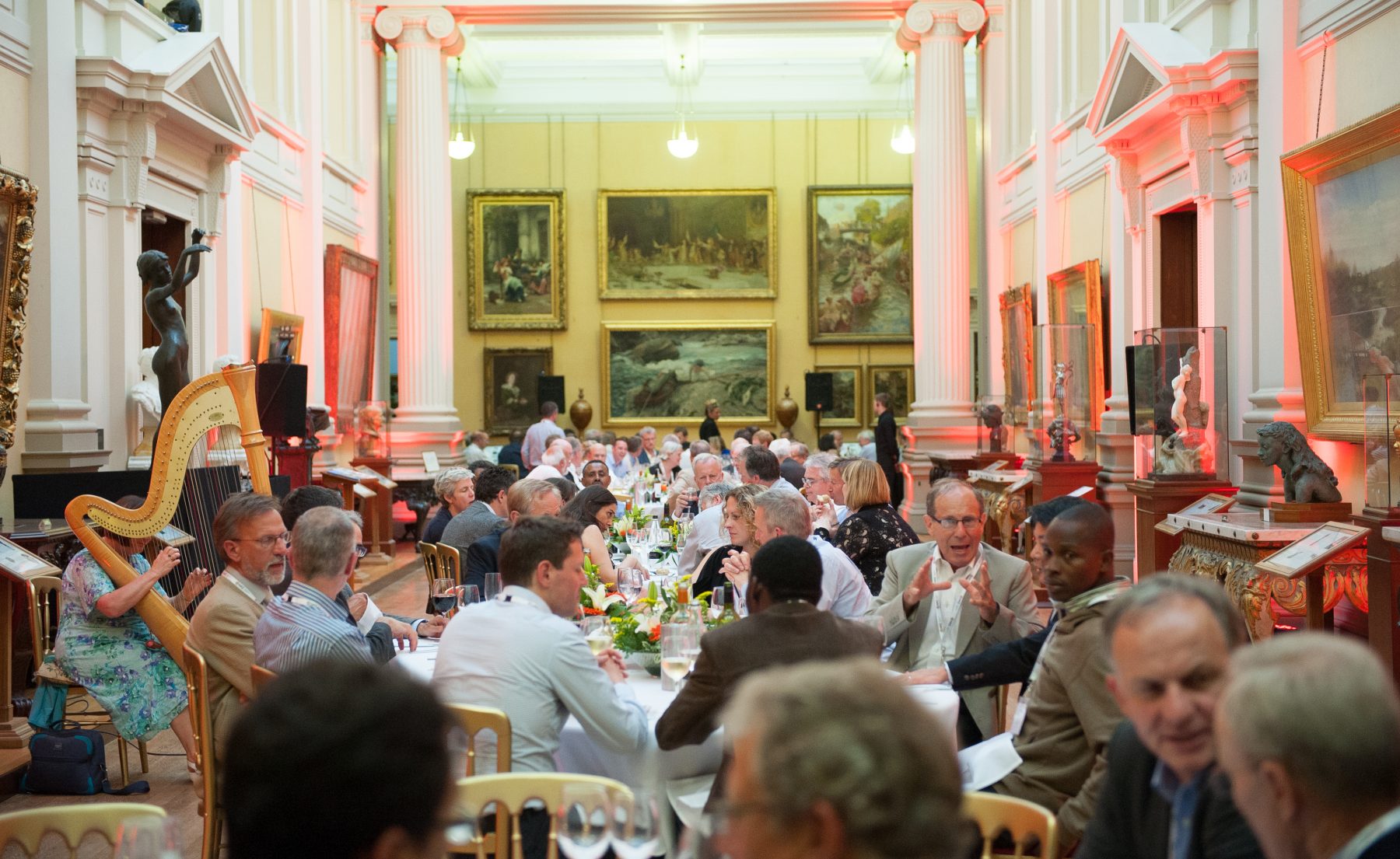 Lady Lever Art Gallery in Port Sunlight provided an elegant backdrop to the 2014 IVCC Stakeholder Day Dinner.
The Dinner traditionally precedes the annual IVCC Stakeholder Day, when colleagues and partners from across the globe gather together to share the latest information about development in vector control product development.
The IVCC Stakeholder Day is a unique networking opportunity for individuals and organisations involved in vector control product development, and the dinner provides the ideal environment for the networking to begin.
Presentations
During the Dinner two presentation were made as an acknowledgement of the service given over the past few years to IVCC and vector control product development.
Dr Janice Culpepper was commended for her help to IVCC over many years as the IVCC programme officer for the Bill and Melinda Gates Foundation. Presenting the award, IVCC CEO Nick Hamon said she was the perfect programme officer, always available to give advice when the going is tough. 'Janice lead us through our application with the Foundation with absolute clarity. She was always the first to ask the tough questions that the rest of the Foundation are bound to ask later', he said. He thanked Dr Culpepper especially for her help in expanding IVCC's role in closing the gap between control/elimination and eradication.
Professor Mark Rowland was commended for his help to IVCC as Coordinator of PAMVERC, the Pan-African Vector Research Consortium, an alliance of research institutions, laboratories and field sites in East and West Africa. CEO Nick Hamon said Professor Rowland had proved invaluable in overseeing IVCC's field trials  of vector control tools to overcome insecticide resistance, and in country laboratory work for IVCC. 'Mark had the necessary vision that to carry out IVCC's programme we needed quality trials sites in Africa', he said. 'We continue to have that discussion today as we move at least one site towards GLP or GLP-like certification'. He thanked Professor Roland for being a 'strong champion of IVCC, the African Trial Sites, and Vector Control'.
Complete photograph gallery of the Stakeholder Dinner and the Stakeholder Day can be viewed here.