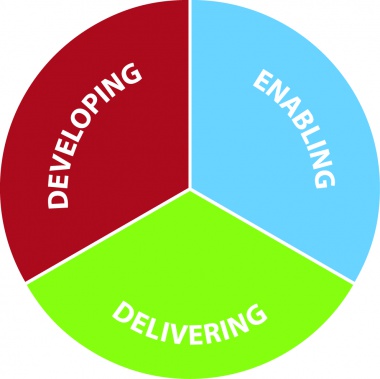 IVCC is pleased to announce that it has received its third and largest grant from the Bill & Melinda Gates Foundation, with an additional $75million over the next five years. The grant will continue to support IVCC's work in vector control, especially preserving and expanding gains against malaria by developing innovative vector control products that prevent transmission of malaria from mosquitos to vulnerable populations. In particular, the grant will contribute to development costs of three new insecticides currently in pre-development and other related tools and solutions, the total costs shared with industry and other funders.
Sir Mark Moody Stuart, Chairman of the IVCC Board of Trustees, said, 'This is a remarkable time for IVCC in its 10th year of discovering and developing new vector control tools. This substantial grant is evidence of the successful journey so far travelled, and we are grateful for the continued support from the Bill & Melinda Gates Foundation and all our partners. Vector control has been shown to have played a major role in the rolling back of malaria over the past 15 years and this grant will help to maintain that momentum through the new public health insecticides that are about to go into full development.'
Dr Nick Hamon, IVCC's CEO said, 'We are very pleased to have received this award from the Bill & Melinda Gates Foundation, coming as it does at a crucial point in IVCC's strategy to provide malaria control programmes with the vector control tools they need to continue the battle to eradicate malaria. We have a full pipeline of novel vector control products, and next year several innovative compounds will go into final development. We are also working with new partners, and new funders to ensure these insecticide resistance-breaking products are delivered cost effectively and speedily to the market.'
IVCC is also supported by funding from UKAID, USAID, the Swiss Agency for Development and Cooperation, and UNITAID.