Kigali Malaria and Neglected Tropical Diseases Summit – June 2022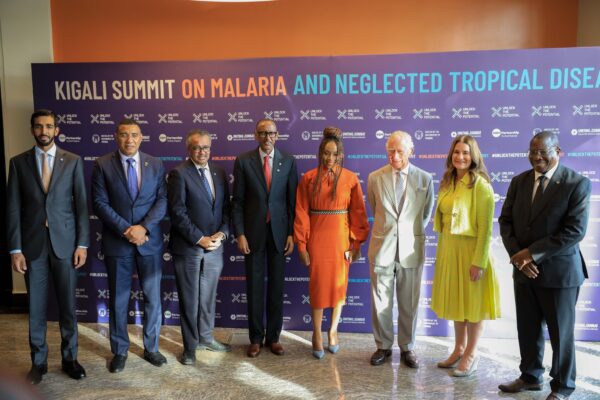 IVCC was privileged to play its part in the Kigali Malaria and Neglected Tropical Diseases Summit that took place on the fringes of the Commonwealth Heads of Government meeting in June.
Governments, the private sector, and philanthropists pledged to help accelerate the global fight to beat malaria and neglected tropical diseases with commitments totalling more than $4 billion.
These $4 billion commitments come at a time when malaria is rising, driven in part by the growing threat of insecticide resistance which is inhibiting the efficacy of bet nets which, for so long have proven to be the most effective intervention tool, helping to halve malaria deaths since the turn of the century.
New insecticides for bed nets are urgently needed to support best practice insecticide resistance management which will prolong the efficacy of these lifesaving interventions.  In addition, new vector control tools are required to also address the growing threat of outdoor biting.
With the support of philanthropic and government funders and industry partners, IVCC is leading the way in helping to develop and bring to market these innovative vector control tools.
The Summit, hosted by the Rwandan Government, featured keynote speeches from HRH Prince of Wales, His Excellency President Kagame, Melinda French Gates, and World Health Organisation's Director General, Dr Tedros Ghebreyesus.