Parliament Urges Continued Commitment to Fight Malaria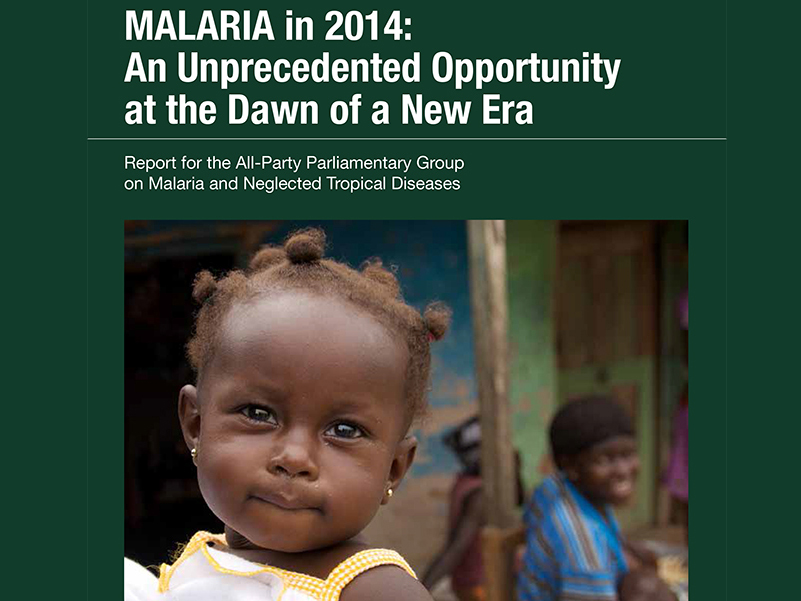 The UK has played a significant role globally in the fight against malaria, according to a new report by the All Party Parliamentary Group on Malaria and Neglected tropical Diseases (APPMG).
Launching the report in the House of Commons, Former Secretary of State for International Development, the Rt Hon Andrew Mitchell MP, praised the UK for helping drive the remarkable progress in preventing malaria, which has halved child deaths from the disease since 2000. He went on, however, to stress the importance of maintaining support, investment and innovation in the struggle against malaria, noting that resurgence is a very real threat.
According to the report, 'the recent dramatic improvements in malaria control give no cause for complacency: history has repeatedly shown that when efforts and funds to control malaria are relaxed, it comes roaring back. Reducing malaria control efforts at this point risks failing to capitalise on the strategic advantage we are developing – jeopardising millions of lives and billions of dollars'.
The report suggests that the  next five years will be particularly critical in malaria prevention as innovative approaches to developing new insecticides, drugs and vaccines show healthy pipelines of potential new products. 'We are now at a tipping point in the fight against this disease: sustained investment will drive down the number of malaria cases and deaths still further'.
Insecticide resistance is highlighted as a growing threat especially as  'the corner stone of prevention is vector control'.
The economic return on malaria investment is also highlighted in the report, which suggests a net economic return on malaria investment of over $200 billion by 2035. 'Healthier communities will be more economically productive, and educational outcomes will be enhanced.'
Download the full report by following the link on this page.