Personal Experiences with Malaria
23rd April 2021
READ TIME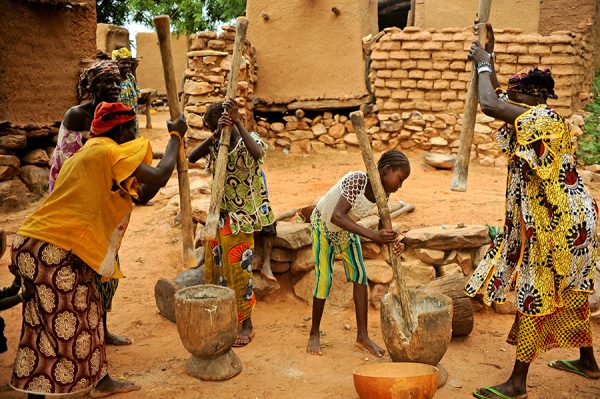 A Little About Me
I was born and raised in Cameroon, which is a malaria endemic country. My experiences growing up led me to want to work in the malaria field, I studied biochemistry planning to build a career in malaria research. However, after studies I instead joined the pharmaceutical industry working on accelerating access to malaria medicines. Today, I am very privileged to be working in vector control, which gives me a holistic understanding of the challenges to malaria eradication and a chance to impact the fight against the disease from a different angle.
My Experiences with Malaria
I grew up in a Sahelian area in the north of Cameroon close to Chad in the 1980's. The climate there is typically hot, sunny, dry and somewhat windy all year long. Malaria was seasonal and I remember taking chloroquine tablets on a weekly basis as prophylaxis during the high transmission season, typically the raining season. At that time rapid diagnostic tests were not common and every fever would have been treated first as malaria.
After my studies, I moved in the south of the country closer to the equator. Here the climate was completely different, it is an equatorial climate hot and wet all year round. The annual rainfall is high as it rains almost every day and this creates a humid climate, which is an ideal set up for mosquitoes. Indeed, in the south of Cameroon malaria is endemic and the probability of being infected is very high throughout the year. . It was a typical high burden area. Following this move, my relationship with malaria definitely changed after getting malaria for the first time in more than a decade almost immediately.
To make things worse, I neglected the symptoms as they showed up during a business trip in Morocco far from home. Fortunately, I was able to access to a treatment quickly and recovered without any complication. Having a malaria episode out of an endemic country has sometimes been a real challenge for people, many people died because of misdiagnosis and delayed care. Indeed, treating malaria early is the best way to handle the disease when the care is delayed it can lead to serious complications.
After that first malaria experience as an adult, I started being more conscious of vector control. I didn't want to get sick again and prevention is key to this. I started using insecticide sprayers and I would spray my bedroom everyday before going to sleep. Despite these precautions I experienced in general one malaria episode per year. I started using bed nets routinely when my daughter was born. I was able to buy one in a shop, on the private market. She slept under a bed net every night. Throughout the years, my experience of malaria has evolved, based on where I where I lived (Sahel or equatorial climate), my age and status (mother).  Having more information about the options available to me to prevent malaria and protect my family was so important.
What Next in Eradication?
There is a real opportunity to eradicate malaria in maximizing efforts in high burden set ups, communities are fighting the disease on daily basis and just need the appropriate tools and empowerment to defeat it. A lot still needs to be done to teach the about the disease at a very early age, to ensure better awareness of symptoms and good practices to prevent and treat the disease early. Engaging the youth and supporting alternative route to market could be very robust initiatives in tackling the disease. Finally, I definitely became more alert on the disease and proactive when I became a mother. To defeat malaria, we should find a way to partner more with women in communities, they often face the largest burdens of malaria (during their pregnancy and as caregivers) and hold a lot of decision making power. Raising their awareness and collaborating with them in the design and implementation of the new tools in the IVCC pipeline will allow for equitable and quicker adoption of life saving interventions.