Princess Royal Opens New IVCC Offices
6th January 2015
READ TIME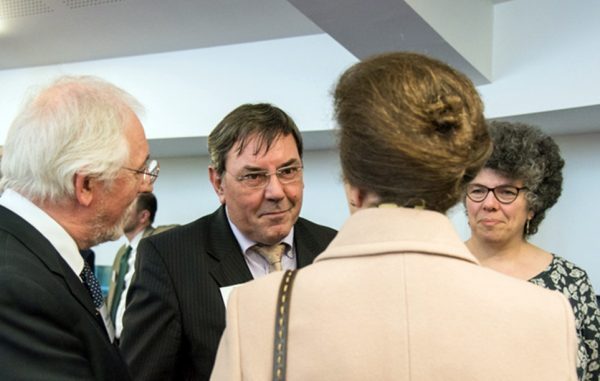 IVCC will shortly be moving to new offices within the Liverpool School of Tropical Medicine (LSTM). The Wolfson Building is a £7 million project which will also house the Centre for Maternal and Newborn Health, and the Centre for Neglected Tropical Disease.
IVCC staff and partners were present when the building weas opened by LSTM's Patron, HRH The Princess Royal.
During the opening ceremony Her Royal Highness was treated to a short presentation about the work of the IVCC and the other groups housed in the Wolfson Building.  She then was introduced to IVCC staff and some of its partners and funders.
IVCC CEO, Nick Hamon said this was a significant development in the growth of IVCC. 'This move to purpose built new offices is coming at a significant time when IVCC is at the point of entering the development phase of three new anti-malarial insecticides and beginning to seriously consider how to tackle outdoor biting insects. The move will improve our facilities and facilitate future growth,' he said.
In the photograph Her Royal Highness is being presented to Egon Weinmuller of BASF and Sue Kinn of the Department of International Development (DfID).