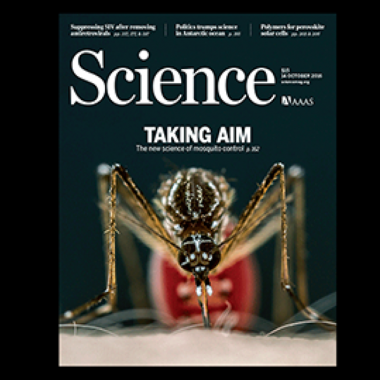 Science Magazine this month (October 2016) features an excellent article about the work of IVCC and Liverpool School of Tropical Medicine (LSTM) in fighting insecticide resistance in mosquitoes.
The article, by Science contributing correspondent Kal Kupferschmidt, highlights the threat to malaria reduction by growing insecticide resistance. It points to the critical work of IVCC and LSTM in 'evaluating new weapons to fight mosquitoes'. LSTM does this through its vector biology programmes, and IVCC through working with industrial agrochemical giants to create innovate new insecticides that will combat insecticide resistance.
IVCC's CEO, Nick Hamon, emphasises the challenge of keeping industrial companies engaged in developing new insecticides when the potential market for new public health insecticides is small. The future is hopeful, however, as he points out three potential new insecticides will shortly be moved  into the final testing stages.
Read the full article here:
http://www.sciencemag.org/news/2016/10/after-40-years-most-important-weapon-against-mosquitoes-may-be-failing-how-will-we