Ifakara Health Institute (IHI) Trials Facility Granted GLP Certification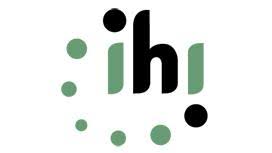 IVCC has the pleasure of announcing that, following a meeting of the South African National Accreditation System (SANAS) Approval Committee in June 2021, the Ifakara Health Institute's (IHI) trials facility, headquartered in Bagamoyo, Tanzania, has been granted Good Laboratory Practice (GLP) certification. This facility is internationally recognised for its expertise in testing new vector control products for industry, product development partnerships, and generates data for regulatory submissions, including WHO Prequalification evaluations.
Since 2016, IVCC has been supporting the IHI trials facility towards GLP certification with funding from the Bill & Melinda Gates Foundation. Support was provided for the GLP certification process and to make the essential infrastructure improvements required for full GLP compliance. In addition, training was provided to key staff through participation in GLP workshops and specialist courses in quality assurance and data management systems. Ongoing mentoring was provided by the GLP project team on quality management system development, including the development of Standard Operating Procedures (SOPs) and on-site facility audits were conducted to provide information on progress of the facility towards becoming fully GLP compliant.
IVCC congratulates Sarah Moore, who leads the IHI test facility, Jason Moore (test facility manager), Emmanuel Mbuba (GLP coordinator) and all of the facility staff on this wonderful achievement.