World Malaria Report 2022
8th December 2022
READ TIME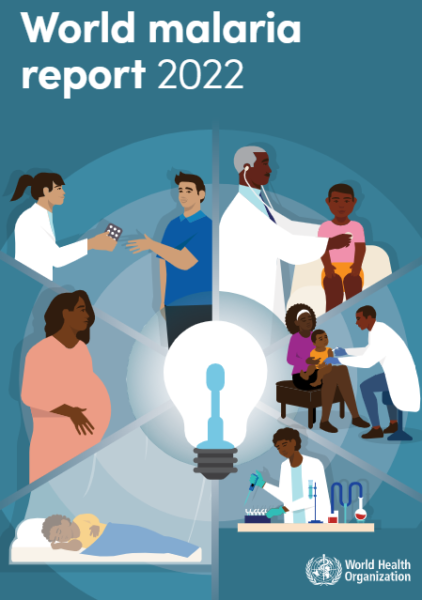 A robust research and development pipeline is accelerating progress toward global targets, says the World Health Organisation (WHO) in the newly released 2022 World Malaria Report.
Long-lasting bed nets with new insecticide combinations, and other vector control innovations including targeted sugar baits that attract mosquitoes, spatial repellents and genetic engineered mosquitoes are among the next generation of malaria control tools.
"Insecticide treated bednets (ITNs) are the primary vector control tool used in most malaria-endemic countries and, in 2020, countries distributed more ITNs than in any year on record."
Data in this year's report shows that by 2021, 68% of households in sub-Saharan Africa had at least one ITN, an increase of about 5% compared with 2000. Of those, 9% were dual active ingredient (AI) Long-lasting insecticide nets.
Globally, despite the ongoing impact of the Covid-19 pandemic, malaria cases and deaths remained stable in 2021. In the past year, countries around the world held the line against further setbacks to malaria prevention, testing and treatment. Between 2020 and 2021 malaria cases rose, but at a slower rate than between 2019 to 2020.
However, despite the successes of 2021, a convergence of threats, including humanitarian crisis, health system challenges and a decline in effectiveness of core disease-cutting tools, continue to undermine the efforts to eradicate malaria.
Innovations in vector control suggest a promising pipeline of products to support preserving vector susceptibility, the foundation of malaria control.
According to analysis, supported by IVCC, included in the 2022 report there are currently 28 vector control products in the research and development (R&D) pipeline. IVCC's discovery programme has supported the development and deployment of novel and repurposed insecticides with different modes of action, for use in ITNs and Indoor Residual Sprays (IRS), to support best practice insecticide resistance management (IRM).
However, despite an increase in total funding for malaria in 2021, there is a deficit of US$7.3 billion to stay on track to defeat malaria. Investment in R&D continues to play a crucial role in successes against malaria.
"New tools – and the funding to deploy these – are urgently needed to help us defeat malaria," says Dr Matshidiso Moeti, WHO Regional Director for Africa.
The World Malaria Report, published annually, provides a comprehensive update on global and regional malaria data and trends. The report tracks investments in malaria programmes and research as well as progress across all intervention areas: prevention, diagnosis, treatment and surveillance. It also includes dedicated chapters on malaria elimination and on key threats in the fight against malaria. The report is based on information received from national malaria control programmes and other partners in endemic countries.